Exploring Egg Press Social Preparedness Kit Stationery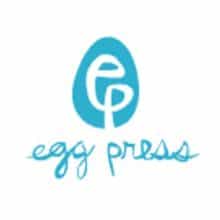 Print PDF
On this Monday morning, we are looking at the Egg Press Social Preparedness Kit Stationery including their parallelogram write-on-velopes. They are a letterpress and design company which you can visit in person when in Portland, Oregon.
If you are thinking the name Egg Press sounds familiar they along with Hello!Lucky began the Write_On challenge in 2014 which is now in its 4th annual year.

 
This is a link to my April 01 daily blog post here National Letter Writing Month 2017 Write_On Challenge. The idea is to write a letter each day, for every day in April. Today is Day 10.   There are four Sponsors this year, Egg Press, Hello!Lucky, Mohawk, and Sakura.
Exploring Egg Press Social Preparedness Kit Stationery
Egg Press SPKs (Social Preparedness Kits) are a collection of tools to "aid in keeping in touch". Their range of products complements each other. Be sure to check out their new top stitch triangle action pouch.
This image of the parallelogram write-on-velopes combines two tools into one.  It is both the letter pad to write the letter and think fold over notes as you fold it to create its self-envelope for mailing your note.  There are 12 letterpress pages in each package and comes with 36 letterpress envelope seals. There are also tubes write-on-velopes, and flat basket write-on-velopes.
Today is daily blog post #775 encouraging us all to do more letter writing!
Have fun looking at the Egg Press Social Preparedness Kit ideas for your stationery consideration. The Project Manager in me finds me including this mailing reminder before closing.  With Easter this Sunday, there is time to get any Easter cards you may have been thinking about sending off – be sure to get them into the outgoing mail today!

Anchors Aweigh,  
Helen  
---
Egg Press Social Preparedness Kit Stationery Attribution & Thank you to the following who are referenced today
Images from Egg Press SPKs (Social Preparedness Kits), and logo from Twitter @eggpress
2017 Write_On, Write_On Campaign  @eggpress, @helloluckycards, #Write_On
AnchoredScraps.com daily blog post – National Letter Writing Month 2017 Write_On Challenge, April 01, 2017, by Helen Rittersporn